Welcome
Hi, welcome to Battle for Dream Island Wiki! Thanks for your edit to the Category:Food page.
Please leave a message on my talk page if I can help with anything! ZimFan (talk) 17:01, August 10, 2013 (UTC)
Hello there! I've been seeing you edit a lot and I think it's great that you're editting a lot! I wish to get as many badges and edit as much as you! BFDI is so awesome!! Don't ya agree? (talk) 13:36, September 14, 2013 (UTC)TheACTUALBFDIfanevertoexist101 
Next time, add a photo to the correct episodeTubbzyWubbzy (talk) 19:25, September 30, 2013 (UTC)TubbzyWubbzy
you know from pokemon.
hi 
whatcha doing
Nothing. You are tearing me apart Lisa! (talk) 23:58, July 21, 2014 (UTC)
Batteries
If we can have a page for Rose why not Batteries? They appeared in more episodes than rose. 
About the contest
Remember that contest you entered on the II Wiki?Well,you won one of the spots.I'm still waiting for your character.Also,to anybody other than Pink,no,I am not advertising a wiki or a contest.I'm just saying that Pink won a contest and now I need an OC from him.I just needed him to get the message,as I don't think he's getting it on the II Wiki.
Crafters807 (talk) 09:23, March 19, 2014 (UTC)
I'm busy on other wikis like the htf fanon one. And I have an oc called rubber band ball. http://idyemyhairpink34.deviantart.com/art/Rubberbandball-419818376
Got it.I still need a bio,but your spot's locked in for telling me the character.See you then.
Crafters807 (talk) 04:08, March 20, 2014 (UTC)
She is nice and she seems to hate ice cream form ou I just don't know went wrong  (talk) 13:32, March 20, 2014 (UTC)

Admin rights
Hello! I have given you admin rights per your request on my talk page. Please use the powers wisely! -- ☁ I want more clouds! ⛅ 15:17, July 1, 2014 (UTC)
I want to be an admin so I can make some badge! Bfdi is the best (talk) 00:35, July 10, 2014 (UTC)
I can't make you admin I can only make you a chat morder. You are tearing me apart Lisa! (talk) 02:33, July 10, 2014 (UTC)
Bfdi is the best
Hello Yellow-spider-kitty, have a nice day!
Bfdi is the best (talk) 03:18, July 9, 2014 (UTC)
Ok You are tearing me apart Lisa! (talk) 03:20, July 9, 2014 (UTC)
Hey Yellow-spider-kitty, can you tell me something about the badge you created it?Bfdi is the best (talk) 03:18, July 10, 2014 (UTC)
Well (if you become an admin.) click on the customize badges than go the badge you want and click on chose file pick out the picture you want and click save picture. And too rename it click on the original title and rename than click save changes. You are tearing me apart Lisa! (talk) 03:23, July 10, 2014 (UTC)
So can I recommended a badge? If I can, I want to recommended a bagde name "Winner of Dream Island!" Bfdi is the best (talk) 03:27, July 10, 2014 (UTC)
If you mean recommend by earning it than you have too edit for a year starting now. You are tearing me apart Lisa! (talk) 03:45, July 10, 2014 (UTC)
No, I mean I want to recommend a badge so you can created it. Bfdi is the best (talk) 03:56, July 10, 2014 (UTC)
It already has been made. http://battlefordreamisland.wikia.com/wiki/File:Badge-love-6.png You are tearing me apart Lisa! (talk) 03:58, July 10, 2014 (UTC)
So I want to recommended the badge name "The host", if you want to have it, you must online 400 days in a row. It's okay? Bfdi is the best (talk) 04:22, July 10, 2014 (UTC)
It only goes up to 365 days You are tearing me apart Lisa! (talk) 04:25, July 10, 2014 (UTC)
So I want to recommend the badge "Friend with BFDI", by making 1 comment on 50 different blogs. Bfdi is the best (talk) 04:28, July 10, 2014 (UTC)
It only goes up tenYou are tearing me apart Lisa! (talk) 04:31, July 10, 2014 (UTC)
Hi! Im new but I like BFDI, well, I saw that you let me a message (I know is automatic) but, thanks! —Preceding unsigned comment added by Wooth too (talk • contribs)
Ok You are tearing me apart Lisa! (talk) 00:45, July 12, 2014 (UTC)
I have a question (I dunno if is like this)
Hey! The question is that if we can put whatever picture in a Gallery that is relationed and is not Fan-Art. 30px Wooth too, the best 20px 01:07, July 12, 2014 (UTC)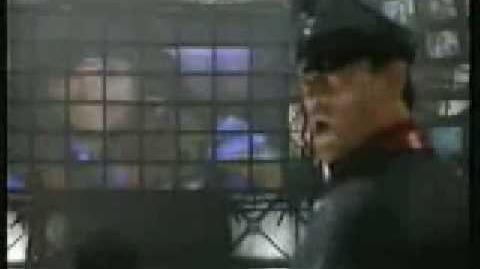 —Preceding unsigned comment added by
Yellow-spider-kitty
(
talk
•
contribs
)
I be there for you if u need help just give a shout p.s I need to learn to spell
your pen in the camp from cheesyfan213
Ok btw add a signature next time. Watch bee movie OR FACE MY WARTH (talk) 13:10, August 8, 2014 (UTC)
hi
Hi
Question
What other templates do you have? I only know about the life of Ice Cube Fan Template. 30px Wooth too, the best 20px 01:04, August 21, 2014 (UTC)
Chicken
Your profile picture is a chicken (not to insult you), because she makes Chicken noises, and of course, from MLP. Bob the StickPerson 23:37, October 20, 2014 (UTC) what you just said no sense whatsoever I guest i ripped my pants again (talk) 01:04, October 25, 2014 (UTC)
Hey
I have a question for you, Yellow-spider-kitty. Do you love XXX_M0N7463P4R0DY_XXX? Make me a admin or you will die, Cloudy! (talk) 09:31, May 18, 2015 (UTC)