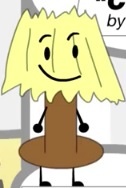 Lamp is a recommended character in Insectophobe's Nightmare 3, who placed 6th in the Top 25 recommended characters in that episode. He/She was recommended by TotalPokeDramaFan.
Trivia
His/Her friend might be Lightbulb, as they are both electronics and lights.
In Object Havoc there is a character called Lamp, but he uses a different asset.
There is a character in Battle for Object Destination named Lamp, but he uses a different body.
Ad blocker interference detected!
Wikia is a free-to-use site that makes money from advertising. We have a modified experience for viewers using ad blockers

Wikia is not accessible if you've made further modifications. Remove the custom ad blocker rule(s) and the page will load as expected.