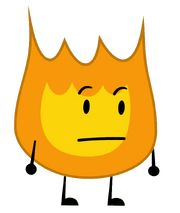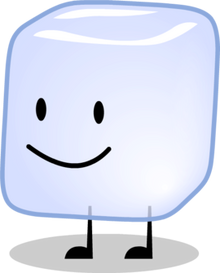 This article focuses on the interaction between Firey and Ice Cube.
Episodes suggesting a friendship
In Cycle of Life, Ice Cube said Firey was a fast runner.
In The Reveal, Firey clapped for Ice Cube for getting a reward for the fewest votes (5 votes total).
Episodes suggesting a conflict
In Barriers and Pitfalls, Firey said literally any form of water was too dangerous to handle. Pictures of Snowball, Teardrop, and Ice Cube appeared, with the result being him exploded.
In Bowling, Now with Explosions!, Firey lowered Ice Cube's points by 100 since she was his opposite.
In Reveal Novum, Firey voted for Ice Cube for being his opposite.
Trivia
Both were first-voted by the same person (LOSMMORPG).
Status: Neutral
Additional Pictures