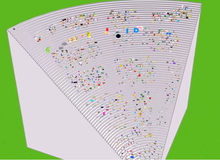 Every Recommended Character is a recommended character that appeared in Insectophobe's Nightmare 2. It is a piece of paper that reads "Will appear in the next episode!" Said paper was shared with another recommended character named "Grand Cake". In the episode, it was eaten by bugs. It was recommended by marioluigiO128.
In Episode 25, it appeared as a giant stair of seats with all the previous recommended characters that appeared in Episode 11 – 24 on it.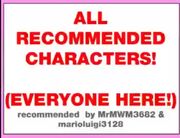 According to Cary's recommended character video,[1] it was supposed to appear at Reveal Novum, but it didn't appear due to unknown reasons.
Sources