Cary Kaiming Huang (born March 18, 1997), is a Youtuber who with his brother Michael Huang created and produced the animated web series Battle for Dream Island. According to Michael, Cary is older by 2 minutes. He is currently attending Stanford University as a college student.
Cary is the creator and owner of Carykh and Humany.
Voices
Both Cary and Michael Huang provide the voices for a large number of contestants during the series. Here is a list of the contestants who Cary voices:
Trivia
Cary Huang voiced the first and last words to ever be spoken in Battle for Dream Island, which were said by Match.
Cary Huang is the creator of the game BFDIA 5b.
Cary is the only known big boy.
Cary is possibly a fan of the game Minecraft.

Due of this, he has put the default Minecraft walking sound in two of the episodes in BFDI(A).

Bracelety is the hardest character for Cary to voice.
Cary has created several series on his channel carykh, including TWOW, Algodecathlon, Algicosathlon, ABCDEFG, BAGUETTE and Ten Words of Wisdom.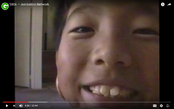 See also
Sources
Ad blocker interference detected!
Wikia is a free-to-use site that makes money from advertising. We have a modified experience for viewers using ad blockers

Wikia is not accessible if you've made further modifications. Remove the custom ad blocker rule(s) and the page will load as expected.