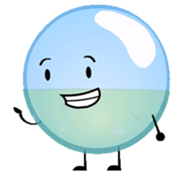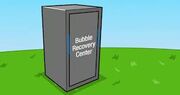 This is Blocky's first prank that made an appearance in episode 2. The main part of the prank is popping Bubble infinitely. It comes right after a bubble gum commercial that cuts right after the bowling ball shatters Ice Cube.
Lines
"Here's a fun prank you can pull! Drill a hole into the Bubble Recovery Center, pour tacks in, and watch Bubble pop infinitely! Hahaha! Hahaha!"
"This program, is brought to you, by Blocky's Funny Doings, International."
Steps
Drill a hole into the BRC.
Pour tacks in.
Pop Bubble.
Watch Bubble pop infinitely.
Enjoy!
Ad blocker interference detected!
Wikia is a free-to-use site that makes money from advertising. We have a modified experience for viewers using ad blockers

Wikia is not accessible if you've made further modifications. Remove the custom ad blocker rule(s) and the page will load as expected.