Latest Episode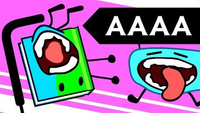 Why Would You Do This on a Swingset is the third episode of Battle for BFDI and the 40th episode overall. It was released on Friday, December 8th, 2017.
The episode starts with Bottle and Pie sitting. Bottle says "I'm so excited to start preventing death", which is immediately followed by Pie exploding, due to the fork stabbing her. Gelatin was the one who threw the forks, and Barf Bag wants him to stop. Four recovers Lollipop. Lollipop starts to insult Barf Bag, but Barf Bag tries to prove Lollipop wrong. They start to fight.
A few onscreen minutes later, Bottle could be seen near Pen and Black Hole, and said the same line that caused Pie to explode. A fork stabbed Pen, and he was sucked up by Black Hole. Remote says that they aren't doing a good job saving lives, and Liy agrees to do better. She then buys some Fork Repellent from Lollipop. Gelatin tests this and accidentally hits Four, who proceeds to attack him with lasers. X informs Four that it is time for the intro. He reluctantly raises his right hand to match the start of the intro. The intro then plays. (Full article...)
Previous Episodes: Lick Your Way to Freedom – Getting Teardrop to Talk – Welcome Back – The Long-lost Yoyle City – More...
Did you know...
... that the BFDIA 6 release date was announced to be September 1, 2016, and a short animation was released announcing the release date?
... that aside of BFDI(A), there are a lot of other different object shows on YouTube?
... that a total of 1,359 recommended characters have appeared in BFDI?
... that Leafy taking out her Yoylemap and saying "Blue skidoo, we can too!" to teleport to Yoyleland in BFDI 21 and BFDIA 1 is a reference to the kid's show Blue's Clues?
... that Englishcreamcakes was the first Pencil voter?
Poll
What is your favorite BFDI-related game?
About
Welcome to the Battle for Dream Island Wiki! We are a collaborative encyclopedia about Battle for Dream Island, and its sequels, Battle for Dream Island Again and IDFB. We have 821 articles and 21,215 files.
Battle for Dream Island is a web-series created by jacknjellify on YouTube. It revolves around a bunch of anthropomorphic objects who are competing in a competition to win the grand prize of Dream Island, a luxurious island.
Please add and share your knowledge, but vandalism and unwanted edits may lead to consequences. If you have any problems, leave a message on one of our admin's talk page.
Note that this wiki is for canonical BFDI information only. However, you're welcome to post fan-made materials on the fan page, your blog, or the fan fiction wiki.
This wiki is fan-run and is not an official BFDI website. For official BFDI news and information, check the links below.
Official links
Related wikis
Scroll to the bottom for more object show wikis!
Recent activity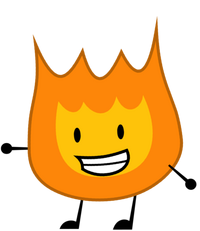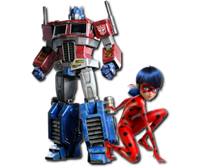 Ad blocker interference detected!
Wikia is a free-to-use site that makes money from advertising. We have a modified experience for viewers using ad blockers

Wikia is not accessible if you've made further modifications. Remove the custom ad blocker rule(s) and the page will load as expected.