Ad blocker interference detected!
Wikia is a free-to-use site that makes money from advertising. We have a modified experience for viewers using ad blockers

Wikia is not accessible if you've made further modifications. Remove the custom ad blocker rule(s) and the page will load as expected.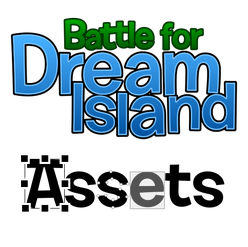 These are the bodies, limbs, and details for the characters in Battle for Dream Island, Battle for Dream Island Again and dnalsI maerD rof elttaB, made easily available on this page.
Official vector collections of assets (in Flash form) are available here.
GIFs cannot be used to animate. Do not insert them.
Backgrounds
BFDIA
Sky
Space
Border
Effects
Bodies
BFDI
BFDIA
IDFB
Oldies
Metal
Eraser
Donut
Recommended Characters
Poisoned Form
Eyes
Oldies
Mouths
The () markup indicates the sound the mouth is used on.
Smile