For more information, see Adam Katz on Inanimate Insanity Wiki.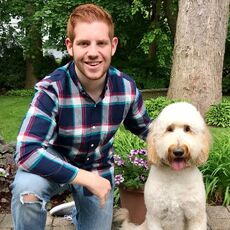 Adam Tyler Katz is the voice of Nickel, and the creator of Inanimate Insanity, a show done in a similar style to BFDI, as well as being the primary animator of. He was born on April 18th 1997, in Woodbury, New York. He has brown-reddish hair. His favorite shows are Glee, South Park, Family Guy, Gravity Falls, the Total Drama series, Family Feud, and of course, BFDI. His favorite game is the Super Mario series of video games.
Ad blocker interference detected!
Wikia is a free-to-use site that makes money from advertising. We have a modified experience for viewers using ad blockers

Wikia is not accessible if you've made further modifications. Remove the custom ad blocker rule(s) and the page will load as expected.