012. Pillar 2
is the twelfth level of
BFDIA 5b
. The level introduces more spike-filled pits and green platforms. You have to jump from edges to edges.
Appearance
The level starts off with Book on the platform. The color of the terrain is green, and there are holes, spikes and pillars to jump. In order to win that level, you must jump from edges to edges. Also, the level's background is changed to a mountain view, with some electric towers behind. In further, there is a road you can go, under that, there are spikes. There is a visible trap there, if you don't jump, you'll fall down to the spikes and die. When you beat that obstacle, now it gets harder. There are now spikes almost EVERYWHERE. Like, in front of you, under the blocks etc. etc. In order to get past that, you must jump from block-to-block. Then the door is there!
Guide
Jump some edges.
Jump a bit for the spikes.
Jump 1 platform down of the spike.
Jump one to the exit.
Win Token Guide
Go to the edge with full spikes
Dodge them slowly.
Jump over the spikes.
Jump over the other platform to get the Win Token.
Code
Pillar 2
61,30,01,00,L
............................................................3
............................................................3
............................................................3
............................................................3
............................................................3
........................................................4...3
.......................................................88...3
.......................................................00...3
............................................................3
...................................................8........3
...................................................0........3
..............................................8.............3
...............................8889999888.....0.............3
...............................8.......00...1...............3
...............................8..........8988..............3
..............................88.............88.............3
.............................888.............8889...........3
..........8..................888...............89...........3
.........888.................88811111..........89...........3
.........8888...............888888888..........88...........3
..........999...............8888888.............8...........3
..........9999..............998888.............38...........3
...........999.............889888..............388..........3
..........9999....8888......8888...........98...888.9.......3
..........8888....9988.......8888........99889..988.9.......3
88.........888.....888.......888...8....1999899...9..9......3
888888.....88......98.....8..9889.....888999889...89........3
888888....8889....988.....8...9999..998899998899.:999.......3
88888......8999999988.....8...99999999989999989989899.......3
8888811111188111118881111181188881111181111181111111111111118
01,03.50,26.00,10
00
000000

Full Map (Reconstructed)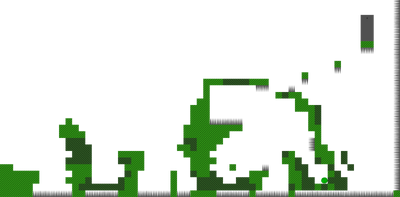 Walkthrough