011. A change of terrain is the eleventh level of BFDIA 5b. The level introduces a new world on the other side, with a green color. There's no way to die on this level.
Appearance
The level starts off with Book at the left-side of the level. The terrain changes from red to green as you go right, and the exit is on the top of a hill at the right side of the level. On the middle of the level, a black tree hangs the letter V.
Guide
All you have to do is go to the exit.
Win Token Guide
Quickly go past the exit.
Then jump to the left to get the Win Token.
Walkthrough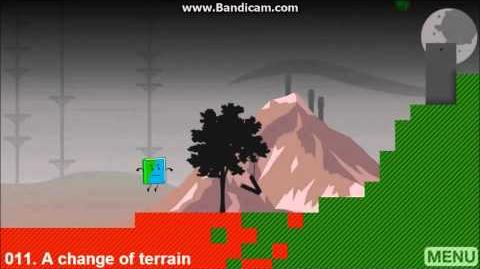 Ad blocker interference detected!
Wikia is a free-to-use site that makes money from advertising. We have a modified experience for viewers using ad blockers

Wikia is not accessible if you've made further modifications. Remove the custom ad blocker rule(s) and the page will load as expected.