004. Going under is the fourth level in the game BFDIA 5b.
Appearance
The level starts out with Book to the left of an entrance to an underground cave, with a smaller cave above it, shaped like Evil leafy.
Guide
This level has no possible deaths. Just going under to the cave towards the right will easily complete the level.
Win Token Guide
To get the Win Token, just jump to the platform above the cave. The correct jumping spot is the right ledge of the third step from the top.
Gallery
Walkthrough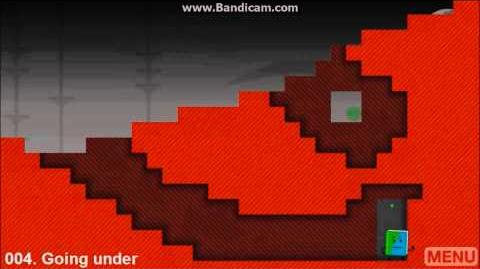 Ad blocker interference detected!
Wikia is a free-to-use site that makes money from advertising. We have a modified experience for viewers using ad blockers

Wikia is not accessible if you've made further modifications. Remove the custom ad blocker rule(s) and the page will load as expected.